Schedule a Virtual Appointment with Dr. Frisch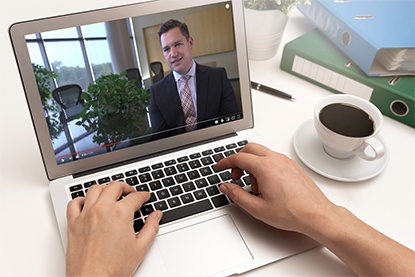 Dr. Nicholas B. Frisch is here for you in the uncertain times of Covid-19 by offering telemedicine services. You can have expert orthopedic care specializing in treating hip and knee patients at home. A video consult, or telemedicine, is also cost-effective and time-saving, reducing stress on the patient and family and is covered by most insurances.
Telemedicine is the use of communication technology to deliver medical expertise from one location to another for healthcare treatments. At this time, we are using Facetime and Skype telecommunications applications that provide video chat and voice calls between computers, tablets, mobile devices.
Dr. Frisch can also review your imaging studies, MRI or radiographs remotely and help determine the right solution for improving your injury or knee or hip pain.
These visits are easy to schedule. Contact us for a telemedicine appointment(248) 957-0300.
Dr. Frisch is here for you. We're all in this together
⋆ Covered health care providers will not be subject to penalties for violations of the HIPAA Privacy, Security, and Breach Notification Rules that occur in the good faith provision of telehealth during the COVID-19 nationwide public health emergency. This Notification does not affect the application of the HIPAA Rules to other areas of health care outside of telehealth during the emergency.
FAQs on Telehealth and HIPAA during the COVID-19 nationwide public health emergency