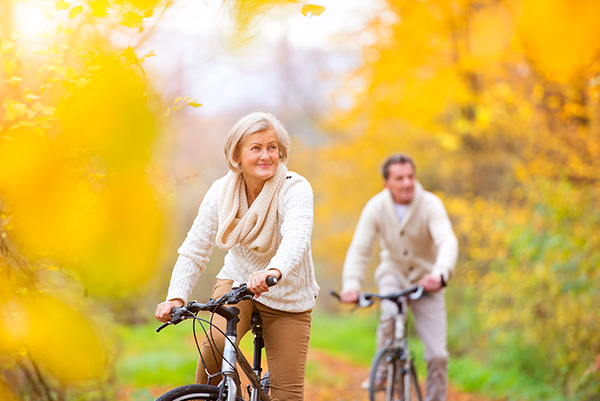 Why choose a smart knee replacement? Let us count the whys! But first, what is a smart knee replacement? During knee replacement surgery, the surgeon uses a joint replacement implant that is integrated with smart technology. This implant has the ability to collect and transmit vital data to a secure online portal which can then be accessed by the patient's doctor and care team. The data collected includes information such as the patient's range of motion, walking speed, stride length, step count, and more. It is important to note that it never tracks location or other private information.
What Does a Smart Knee Replacement Tell Us?
When Patient Progress is Not Being Made - the real-time reporting of the implant allows the medical team to identify potential stalls in recovery earlier on. They no longer are solely dependent on patient self-reporting or a physical examination.
When a Patient is Overexerting Themselves - as with any surgery, a patient is encouraged to be physically active as soon as it is safe to do so. Unfortunately, too much physical activity too soon can damage and wear down a newly acquired joint replacement. The smart implant alerts the care team to unanticipated damage or wear and tear.
Ensures Equipment is Working Properly - the implant informs the medical team on the functioning of joint replacement, therefore allowing them to intervene or make the necessary changes quickly and efficiently if necessary.
This real-time reporting of the smart knee implant allows the medical team to offer a much higher quality of aftercare to patients. Doctors receive consistent, objective information and are able to take a more proactive approach to addressing recovery pitfalls.
To find out if a smart knee replacement is the right choice for you, contact our office today. Dr. Frisch and his team are here to answer any of your knee replacement questions, with the goal of personalized treatment and smart, effective patient care in mind. Let us help you or your loved one get back to living life!
Dr. Nicholas Frisch is a specialist orthopedic surgeon focusing on minimally invasive hip and knee joint replacement as well as complex primary and revision surgery. He believes in creating a personalized experience with the highest level of service. For all appointments & inquiries, please contact our offices located in Rochester and River District, MI.