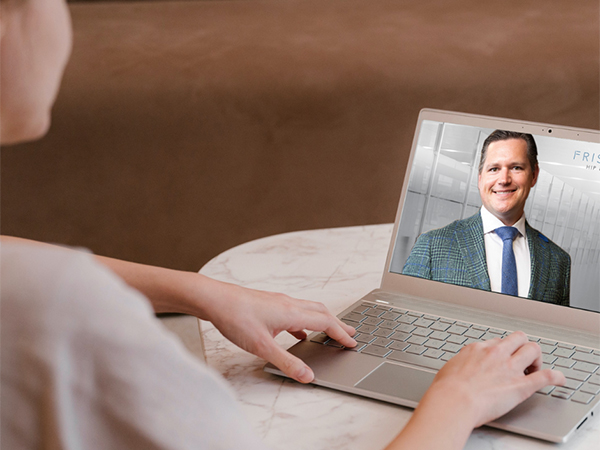 Did you know that you can receive treatment for arthritis of the hip or knee directly from the comfort of your own home? With the upsurge in telehealth since the COVID-19 pandemic, it has never been easier to talk to a provider about your arthritis. Virtual care involves video or phone calls with your physician or physical therapist that are completely remote. Physicians can diagnose, monitor, and effectively treat arthritis of the hip and knee; while physical therapists can guide joint-targeted exercises all via virtual care.
Arthritis of the hip and knee is extremely common among older adults. The most common form of arthritis in these joints is osteoarthritis. Osteoarthritis involves the degradation of the cartilage in your joints, causing the bones to rub against each other without sufficient cushioning. Osteoarthritis is typically age-related and correlates to normal wear and tear on the joints throughout an individual's life. Suffering from arthritis of the hip and knee can make it difficult to engage in everyday activities, including seeking care from your physician.
Most patients suffering from hip or knee arthritis regularly meet with their healthcare provider to:
Monitor their joint pain/stiffness and its effect on their ability to engage in day-to-day activities
Consider changes in their treatment plan and discuss any side effects
Discuss any new issues that may arise from their arthritis
Seek guidance on exercises, diet, or self-management for their arthritis
Fortunately, all of this can be done virtually. This new wave of telehealth allows for easy, comfortable, and quick care. If you are interested in trying virtual care for your knee or hip arthritis, contact Dr. Frisch for a virtual consultation today!
Dr. Frisch is a specialist orthopedic surgeon focusing on minimally invasive hip and knee joint replacement as well as complex primary and revision surgery. He believes in creating a very personalized experience with the highest level of service. For all appointments & inquiries, please contact our offices located in Rochester and River District, MI.