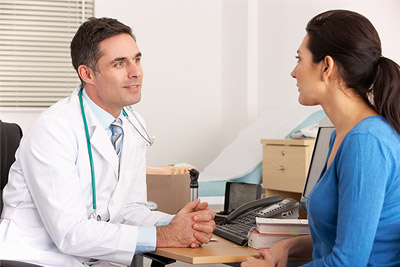 Undergoing orthopedic surgery is a big decision that most people will only consider after having exhausted all other options. Here are the top 5 questions to ask your orthopedic surgeon so that you can be confident that you have made the right decision regarding your treatment:
1. What are my alternative treatment options?
Other than the treatment suggested, you should be aware of all other surgical and nonsurgical treatments available, including what happens if your condition is left untreated. Depending on your condition and activity level, you may be able to select a more conservative treatment. In some cases, however, delaying surgery can reduce the likelihood of a positive outcome.
2. How many surgeries of this type have you performed?
Some Orthopaedic surgeons have undergone specialized training and fellowship programs specifically in hip and knee replacement. Data suggests that advanced training and increased surgical volume for those procedures may result in improved clinical outcomes.
3. What are the risks associated with the procedure?
You will be required to sign an informed consent document before undergoing any type of procedure with the possible risks and benefits explained. Feel free to clarify any doubts you might have before signing the document.
4. What preparation do you recommend before surgery?
There is a growing body of literature to suggest that appropriate preoperative
education and preparation can lead to improved clinical outcomes and reduce the risk of unnecessary complications following joint replacement. You should find out how your surgeon prepares you for surgery and what programs his/her office have available to maximize your results.
5. How long will it take to fully recover from surgery?
This information will help you to assess your progress and set realistic expectations. You will also be informed if you need to apply for leave from work or change travel/vacation plans etc.
Other than avoiding high-impact activities, most patient can expect to be unrestricted in terms of walking, gardening, or performing routine activities of daily living once they make a full recovery.
Dr. Frisch is a specialist orthopedic surgeon focusing on minimally invasive hip and knee joint replacement as well as complex primary and revision surgery. He believes in creating a very personalized experience with the highest level of service. For all appointments & inquiries, please contact our offices located in Rochester, Tawas City, or River District, MI.