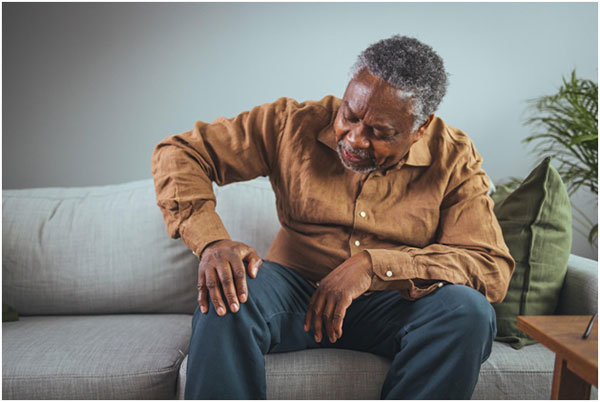 Did you know that our bodies are only equipped to handle stress in small doses? When stress becomes chronic, we start to see and feel its effects on our bodies. If you have a condition such as Osteoarthritis (OA)- a painful joint disease that causes deterioration of the cartilage in your joints, added stress can exacerbate the pain you feel in your joints due to inflammation.
Reducing your stress level can have a positive impact on the way you feel. A few ways that you can reduce stress are:
Regular Exercise: Daily exercise, such as walking, swimming, a bike ride, or even gardening can reduce stress and increase motion in your joints.
Eat well: Eating a well-balanced diet can help you decrease stress and maintain a healthy Cortisol, known as the stress hormone, increases when your body is under physical stress. By adding foods that are high in Vitamin B, Omega-3, and Magnesium to your diet, such as oatmeal, salmon, berries, asparagus, and chamomile tea, you can lower stress levels and keep extra weight from putting additional strain on your joints.
Take a warm bath: Not only can a warm bath be beneficial to lowering the stresses of the day, but it is also a great way to aid in the temporary relief of joint pain. Turn the lights low and relax.
Talk with someone: If you are feeling stressed, talking to a friend or counselor can help you feel like you are not alone. By lowering your stress level, the chance of an inflammation flare-up due to stress is lowered.
Joint pain occurs when inflammation is present in the body or when there is wear on the cartilage that surrounds the joint. If you suffer from joint pain, let Dr. Frisch and his knowledgeable team set up a treatment plan catered to your needs.
Dr. Frisch is a specialist orthopedic surgeon focusing on minimally invasive hip and knee joint replacement as well as complex primary and revision surgery. He believes in creating a very personalized experience with the highest level of service. For all appointments & inquiries, please contact our offices located in Rochester and Tawas City, MI.