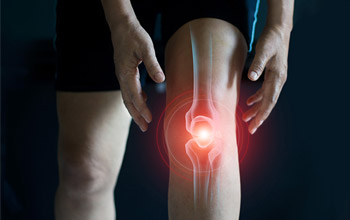 Arthritis by definition is the inflammation of a joint. It is characterized by joint pain, stiffness, and swelling that could slowly progress to loss of range of motion and function. It is one of the primary causes for disability among the elderly. As May is Arthritis Awareness Month, let's look at some of the do's and don'ts for dealing with arthritis.
DO'S
Stay active: Joints are built for moving. A sedentary lifestyle speeds up degenerative joint changes and worsens arthritis symptoms. To maintain joint function, gentle range-of-motion exercises, stretches and activities that build up the muscles around your joint should be done every day. Exercising with light weights, using a stationary bike or walking treadmill, and swimming are good low-impact exercises that will strengthen your joints.
Lose excess weight: Gradual weight loss achieved through a healthy diet and exercise will significantly reduce stresses acting on the weight bearing joints such as hips and knees and will slow down the progression of arthritis.
Take medications only as recommended by your doctor: Over-the-counter pain medications may help relieve occasional flare-ups of arthritis symptoms. However, such medications are not totally free of side effects and should only be taken according to your doctor's instructions.
DON'TS
Avoid high-impact activities: During activities such as jogging, your knees experience stresses greater than 3-4 times your entire body weight. If you already have arthritis, such activities can speed up joint degeneration.
Don't Smoke: According to many research studies, patients with arthritis who smoke generally report more painful symptoms. Smoking reduces blood supply to the bones and joints. Without access nutrients from the blood, wear and tear of the joint surfaces from routine activities is worsened.
Don't Ignore Symptoms: If your arthritis pain gets worse or if you begin to feel pain in other joints of your body, speak with your doctor or an orthopedic surgeon as soon as possible. The earlier the joint problem is addressed, the better the chances of a positive treatment outcome.
Arthritis symptoms vary from person to person and people choose to seek care for arthritis at various stages of the disease. Regardless of where you are in the spectrum of arthritis, Dr. Frisch tailors the discussion and treatment recommendation specifically to match your unique joint condition. Contact us for an in-person or telemedicine appointment at (248) 957-0300.
Dr. Frisch is an orthopedic surgeon focusing on minimally invasive hip and knee joint replacement as well as regenerative treatments for enhanced healing. He believes in creating a very personalized experience with the highest level of service. For all appointments & inquiries, please contact our offices located in Rochester and River District, MI.