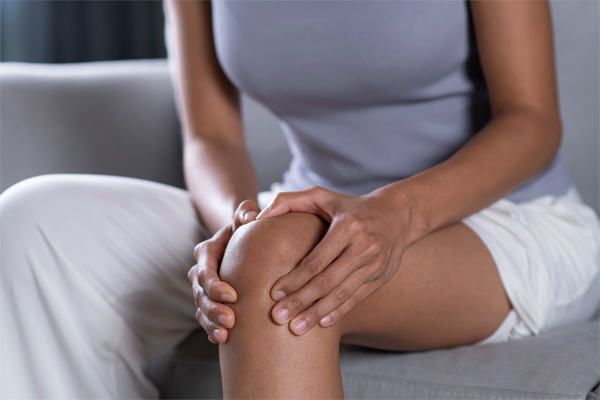 No matter how active we are, our aches and pains may remind us of our age. Our joints especially bear a lot of pressure throughout our lives. As we age, the more intense activities of our youth can catch up to us and cause joint pain. Though there are various causes of joint pain, the most common is arthritis, specifically osteoarthritis. The good news is that there are ways to manage and treat arthritis. First, we must determine if the cause of your joint pain is, in fact, arthritis. Here are a few common symptoms to look for:
Stiff Joints: Experiencing stiffness when you first wake up or after sitting for a long time are signs of arthritis. An inactive joint becomes inflamed and begins to swell. This swelling causes stiffness and a pained joint.
Limited Movement: The inflammation and swelling caused by arthritis may prevent your joints from completing a full range of motion.
Tenderness: Due to the inflammation and swelling, the area where you have arthritis mahy become tender to the touch.
The Sound of Bone on Bone: Osteoarthritis is the degeneration of the protective cartilage that prevents the bones of your joints from rubbing against each other. As this protective tissue wears, you might hear or feel a grating sound inside the joint.
Bone Spurs: As osteoarthritis breaks down the cartilage cushioning the ends of your bones, your body attempts to repair the loss by creating bone spurs near the damaged area. In many cases, bone spurs cause no symptoms and only show up on an X-ray; however, they can cause pain and loss of motion in your joints.
Dr. Frisch specializes in minimally invasive treatment plans for joint pain and will carefully access these and any other symptoms you may be experiencing. If arthritis is the cause of your discomfort, he will help develop the best possible care plan for you. Dr. Frisch and his team are committed to relieving patients' pain and helping them return to an active lifestyle.
Dr. Frisch is a specialist orthopedic surgeon focusing on minimally invasive hip and knee joint replacement as well as complex primary and revision surgery. He believes in creating a very personalized experience with the highest level of service. Visit one of our offices located in Rochester, River District, or Tawas City, MI.
1.https://www.webmd.com/arthritis/understanding-arthritis-symptoms
2.https://www.mayoclinic.org/diseases-conditions/bone-spurs/symptoms-causes