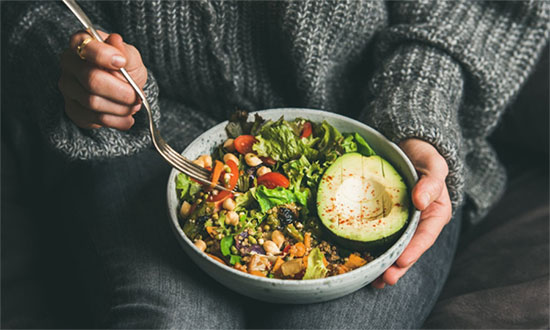 You are what you eat. It's a familiar statement, but we all recognize there is a direct correlation between nutrition - the food we eat - and our overall health. If you are suffering from arthritis, the foods you eat can play a key factor in helping relieve your pain!
Arthritis is a disease that affects people regardless of age, gender, or ethnicity. It causes pain, swelling, and stiffness in the joints. The most common types of arthritis are osteoarthritis and rheumatoid arthritis. Osteoarthritis results from wear and tear to the joints over time, which breaks down cartilage. Rheumatoid arthritis occurs when the immune system attacks the joints.
If you are suffering from arthritis, the foods you choose to eat can help relieve arthritis pain. Your diet can directly aid in reducing the body's inflammatory response and boosting the immune system easing the symptoms of arthritis.
Some foods that help relieve arthritis pain include:
Fruits: Fruits are full of antioxidants and citrus fruits are high in Vitamin C. Blueberries, cherries, and blackberries are great choices.
Veggies: Vegetables such as broccoli, spinach, and kale are also full of antioxidants.
Fish: Fish are high in Omega-3s which lower inflammation. Choose salmon, tuna, and sardines.
Nuts: Nuts such as walnuts, pistachios, and almonds have Vitamin E and inflammation fighting mono-saturated fats.
Beans: Beans are high in fiber, antioxidants, and also help reduce inflammation. Choose kidney beans, small red beans, and pinto beans.
Olive Oil: Extra Virgin Olive Oil is a heart healthy fat. It has oleocanthal, which is a property similar to non-steroidal anti-inflammatory drugs.
Garlic: Garlic actually contains anti-inflammatory chemicals that relieve some arthritic pain. It also has immune boosting properties.
Diet and nutrition are key players in relieving arthritis symptoms. Choose foods that will help reduce your body's inflammatory response and boost your immune system. You may have arthritis, but you can be proactive and help yourself one bite at a time.
Dr. Frisch is a specialist orthopedic surgeon focusing on minimally invasive hip and knee joint replacement as well as complex primary and revision surgery. He believes in creating a very personalized experience with the highest level of service. For all appointments & inquiries, please contact our offices located in Rochester, River District, or Tawas City, MI.