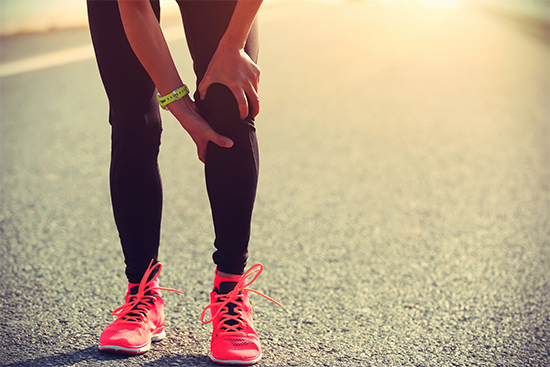 Knee replacement surgery is one of the most successful joint replacement surgeries. Millions of Americans have had their knees replaced, and more than 90% have seen a dramatic improvement in pain, mobility, and quality of life. Here's what to expect after a total knee replacement.
Depending on your condition and the type of surgery you undergo, you may be discharged on the same day or after 1-2 days. To be released, you should be able to walk with assistive devices, and your pain should be well controlled. You should be able to perform physical therapy exercises by yourself and understand the knee restrictions provided by your surgeon. At discharge, you will be provided with detailed postsurgical instructions to aid your recovery.
It can take up to 3 months to fully recover from a knee replacement, according to the American Association of Hip and Knee Surgeons, (AAHKS). Preparing your home can help prevent injury during recovery. You should remove tripping hazards such as loose rugs or wires, install grab bars in the stairway and toilet, get a sturdy chair with a raised seat, put often-used items in easily accessible places, and use assistive devices to perform activities of daily living.
You can expect to start driving again only after you have entirely weaned off pain medications. If you have a sedentary job, you can return to work after two weeks. It may require 6-8 weeks before returning to jobs that require a lot of walking, standing, and weight-bearing on the knee. High-impact activities such as jogging, football, and tennis may need to be substituted with low-impact activities such as walking, biking, and swimming.
Knee replacement surgery can help patients whose knees have degenerated due to osteoarthritis, rheumatoid arthritis, or post-traumatic arthritis when an injury has damaged the knee. Almost nine out of 10 people find that their new body part holds up for at least 20 years. Even two decades after their surgery, people who've had their knee replaced tend to be more physically active than their same-age peers with natural knee joints.
Dr. Frisch is a specialist orthopedic surgeon focusing on minimally invasive hip and knees joint replacement as well as complex primary and revision surgery. He believes in creating a very personalized experience with the highest level of service. For all appointments & inquiries, please contact our offices located in Rochester, River District, or Tawas City, MI.