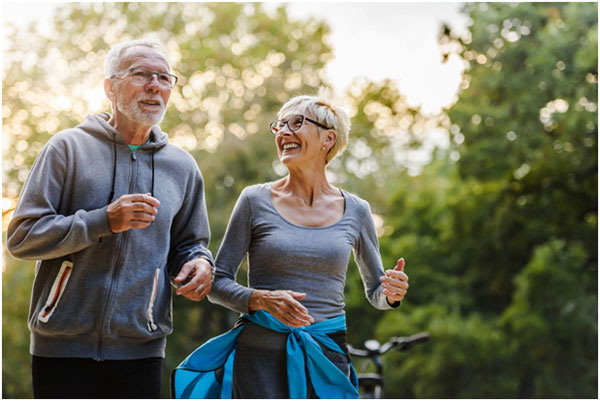 Hip joint replacement surgery is an operation that can be life-changing for those suffering from severe hip joint pain and immobility. While the recovery period after surgery can be challenging, it is important to remember that there are many activities that can be enjoyed after hip joint replacement. Hip joint replacement requires careful recovery to ensure optimal results. Typically done to relieve arthritis pain or when the joint is worn down and not functioning properly, the procedure helps patients by relieving pain and restoring the function of your hip joints. After surgery, getting back into your regular daily activities will be a lot easier with the right exercises and recovery methods.
Let's explore some of the best activities that you can engage in after hip joint replacement surgery. The most beneficial way to get moving again is with low-impact exercises. Some low-impact exercises include:
Walking: Putting as much weight as you're comfortable with on the operated hip and walking at a slow or normal pace is important after Walking will help you return to a normal range of motion, and walking in the early stages of recovery aids in preventing blood clots.
Swimming or Water Aerobics: Exercising in water is an ideal option during your rehabilitation. Due to water's low resistance on the body, it reduces pressure on the joint and increases circulation. Circulation to the hip area decreases inflammation and reduces pain. The resistance of the water also helps in strengthening the muscles around the joint for added support.
Cycling: Cycling on a stationary bike is an activity that has a very low impact on your hip joint. Cycling will not only improve your range of motion, but the muscles surrounding your hip get stronger with this exercise.
Yoga: Yoga after hip joint replacement is an easy way to stretch your muscles and improve your range of motion. At first, modifications may need to be made depending on your stage of Chair yoga is a great place to start, but remember to always listen to your body and know your limits.
Returning to activities and exercise after hip replacement is something to look forward to, especially when it comes to doing the things you love pain-free. Make sure to listen to your body and know your limits, but most importantly always talk to Dr. Frisch and his highly skilled team before starting any walking, swimming, cycling, or yoga regimen.
Dr. Frisch is a specialist orthopedic surgeon focusing on minimally invasive hip and knee joint replacement as well as complex primary and revision surgery. He believes in creating a personalized experience with the highest level of service. For all appointments & inquiries, please contact our offices located in Rochester and River District, MI.