Declaire LaMacchia Ortho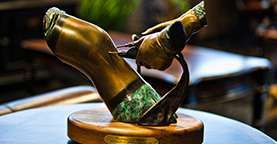 An injury to a joint, ligament, tendon or bone requires the expert care that only an orthopedic practice can provide. The DeClaire LaMacchia Orthopaedic Institute in Rochester Hills, Michigan, specializes in treating disorders and injuries of the entire body. Selecting the right orthopedic practice for your specific disorder or injury is one of the most important healthcare decisions you will make. DL-Ortho is a thought leader, progressing the field. Composed of Sports, Spine, and Joint surgeons who speak and present research both nationally and internationally.
Through the leadership of Jeffrey H. DeClaire, M.D., one of the nation's top orthopedic surgeons, our staff of board-certified and fellowship-trained orthopedic specialists, physician assistants, rehabilitation orthopedic specialists, administrative staff are there to provide you with a complete circle of care from the initial point of diagnosis, and continuing through patient education, treatment, recovery and rehabilitation.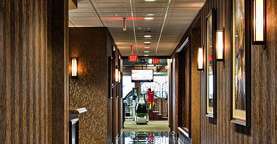 Our spine care is thoughtfully spearheaded by Dr. John LaMacchia MD, a board-certified and fellowship-trained orthopedic spine specialists. Dr. LaMacchia is cofounder and Vice President of DeClaire LaMacchia Orthopaedic Institute. He also serves as the Chief of Surgery at Ascension/Crittenton Hospital. Dr. LaMacchia has focused on disorders and injuries of the spine including herniated disks, spinal stenosis and degenerative disk disease, vertebral compression fractures due to trauma or osteoporosis, as well as spinal deformities such as scoliosis, kyphosis, and spondylolisthesis.
Dr. Keller continually strives to bring the highest level of care to all of his patients. His goal is to give each patient personalized care that utilizes cutting-edge techniques to get his patient back to their activity or sport. With a tremendous breadth of sports medicine experience at the highest-levels and continued research that is progressing the field, Dr. Keller brings premier sports medicine orthopedic care to SE Michigan.
At The DeClaire LaMacchia Orthopaedic Institute, we understand that your foremost concern is to return to a healthy, active lifestyle. We will help you repair, rebuild and restore - so that you can do exactly that. Contact us for your comprehensive evaluation today at (248) 650-2400.
To learn more about Dr. Keller please click here.
Please visit www.dl-ortho.com for more information.